School of Florence (Italy)

On the whole the Florentine school surpasses in importance all others throughout Italy. Cimabue, though he did not emancipate himself from the Byzantine manner, was a painter of real genius (see. Fig. 2).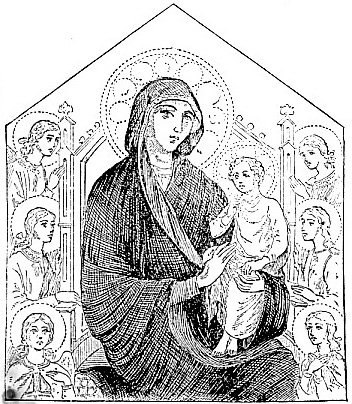 Fig. 2. -- Madonna, by Cimabue. (National Gallery.)


Giotto is perhaps the most important painter in the history of the development of art, for during the whole of the 14th century the painters be said to have been his pupils and imitators (see fig. 3). Orcagna alone developed rather a different line, more richly decorative in style and brighter in colour, a link between the art of Giotto and that of Siena.



Fig. 3. -- Fresco in the church of Santa Croce, Florence, by Giotto -- the Disciples of St Francis discovering the Stigmata on his Body. (National Gallery.)


In the 15th century Florence reached its period of highest artistic splendor and developed an almost naturalistic school, which appears to have been inaugurated by Masolino and Masaccio. Some few painters, such as Fra Angelico (see fig. 4) and his pupil Benozzo Gozzoli, produced more purely sacred and decorative work, following the lead of Orcagna.



Fig. 4. -- Fresco over the door in the cloister of the convent of S. Marco at Florence, by Fra Angelico -- Christ meeting St Domenic and St Francis.



As Baron Rumohr has pointed out, the main bulk of the Florentine 15th-century painters may be divided into three groups with different characteristics. The first, including Masolino, Masaccio, Lippo Lippi, Botticelli, Filippino Lippi, and their pupils, aimed especially at strong action, dramatic force, and passionate expression (see figs. 5 and 6 ).



Fig. 5. -- Picture on canvas in the Uffizi, Florence, by Botticelli -- the Birth of Venus.






Fig. 6. -- The Annunciation, by Lippo Lippi. (National Gallery.)



The second, including Baldovinetti, Rosselli, Ghirlandaio, and his pupils, are remarkable for realistic truth and vigorous individuality (see fig. 7).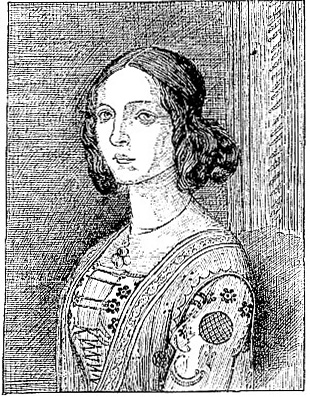 Fig. 7. -- Portrait head, by Ghirlandaio from one of his frescos in the retro-choir of S. Maria Novella, at Florence



To the third belong Ghiberti, who began life as a painter, Pollaiuolo, (Footnote 435-1) Verrocchio, and his pupils Leonardo da Vinci and Lorenzo di Credi, -- a group largely influenced by the practice of the arts of the goldsmith and the sculptor.

Signorelli, whose chief works are at Orvieto and Monte Oliveto near Siena, was remarkable for his knowledge and masterly treatment of the nude (see fig. 8), and had much influence on the early development of Michelangelo, whose gigantic genius in later life produced the most original and powerful works that the modern world has seen (see fig. 9).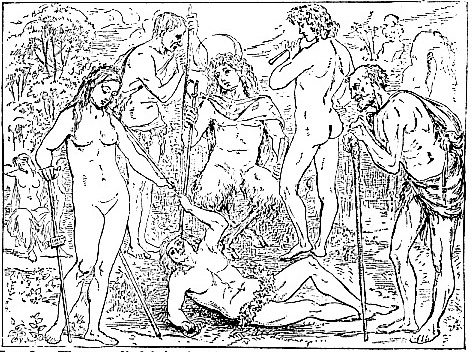 Fig. 8. -- The so-called School of Pan, by Signorelli, the most beautiful of his easel pictures. (Berlin Gallery.)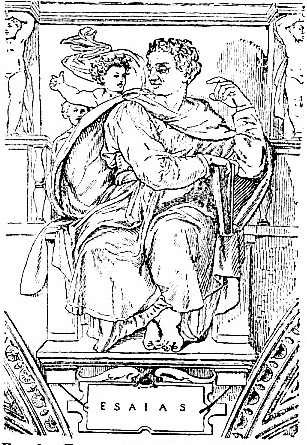 Fig. 9. -- Fresco of Isaiah, by Michelangelo, from the vault of the Sistine Chapel.


Andrea del Sarto was once of the last artists of the golden age of painting in Florence; the soft beauty of his works is, however, often marred by a monotonous mannerism. To him are wrongly attributed many by Puligo and other scholars, who imitated his style with various degrees of closeness.

The 16th century in Florence was a period of the most rapid decline and was for long chiefly remarkable for its feeble caricatures of Michelangelo's inimitable style.





Footnote

435-1 It is interesting to note how Ant. Pollaiuolo's fine figure of St Sebastian in the National Gallery (London) resembles the statue of the same saint in Lucca cathedral by Matteo Civitale.


Read the rest of this article:
Schools of Painting - Table of Contents