School of Venice (Italy)

Venice did not come into prominence till the 15th century; the Vivarini family of Murano were at work about the middle of it, and were perhaps influenced by the German style of a contemporary painter from Cologne, known as Johannes Alemannus, who had settled in Venice.

Some years later the technical methods of Flanders were introduced by Antonello of Messina, who is said to have learnt the secret of an oil medium from the Van Eycks. (Footnote 436-1)

Crivelli, an able though mannered painter of the second half of the 15th century, adhered to an earlier type than his contemporaries (see fig. 14) Gian. Bellini is one of the chief glories of the Venetian school (see fig. 15); as are also in a secondary degree his brother Gentile and his pupil Vittore Carpaccio. (Footnote 436-2)




Fig. 14 -- Centre of retable, by Crivelli, 1476. (National Gallery.)






Fig. 15 -- Portrait of Doge Loredano, by Gian. Bellini. (National Gallery.)




In the following century Venice possessed a school which for glory of color and technical power has never been rivalled, though it soon lost the sweet religious sentiment of the earlier Venetians.

The chief names of this epoch are Palma Vecchio, Giorgione, Titian (see fig. 16), and Lorenzo Lotto, -- the last a magnificent portrait painter, a branch of art in which Venice occupied the highest rank.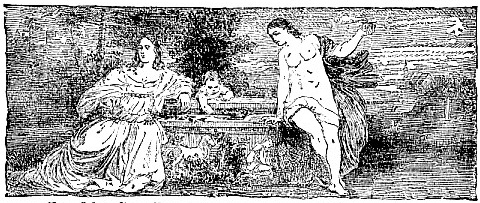 Fig. 16 -- So-called Sacred and Profane Love, by Titian. (Borghese Gallery, Rome.)



In the 16th century Tintoretto and Paul Veronese were supreme (see fig. 17). In the 17th and 18th centuries Venice produced some fairly good work.



Fig. 17 -- Various saints, by Paul Veronese (Brera Gallery, Milan.)




School of Brescia (Italy)

The Brescian school has bequeathed two very illustrious names.- Moretto and his pupil Moroni, both portrait painters of extraordinary power during the 16th century (se fig. 18). Moretto also painted some fine large altar-pieces, remarkable for their delicate silver-grey tones and refined modeling. Romanino was an extremely able painter of frescos as well as of easel pictures.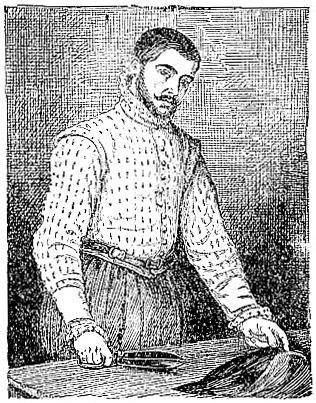 Fig. 18 -- Portrait of a Tailor, by Moroni (National Gallery.)




School of Verona (Italy)

The school of Verona, which existed from the 13th to the 17th century, contains few names of highest importance; except that of Pisanello, the chief were painters of the end of the 15th and the early part of the 16th century, as Domenico and Francesco Morone, Bonsignori, Girolamo dai Libri, and Cavazzola. Paul Veronese, though at first he painted in his native town, soon attached himself to the Venetian school.





Footnotes

436-1 Antonello certainly possessed technical knowledge beyond that of his contemporaries in Venice, namely, that of glazing in transparent oil colours over a tempura ground, and he must either in Italy or in Flanders come in contact with some painters of the Flemish school; many of the chief painters of the Flemish school visited Italy in the 15th century.

436-2 It should be noted that there are a large number of forged signatures of Gian. Bellini, many of them attached to their own pictures by his pupils, such as Catena and Rondinelli.


Read the rest of this article:
Schools of Painting - Table of Contents