Dutch School of Painting

This school was chiefly remarkable for its painters of genre subjects, often treated with a very ignoble realism, especially by the various members of the Teniers family.

Rembrandt, the greatest painter of the school, developed a quite original style, remarkable for the force shown in his effective treatment of light and shade. The vigorous life and technical skill shown in some of his portraits have never been surpassed (see fig. 33). As a rule, however, he cared but little for colour, and used the etching needle with special enjoyment and dexterity.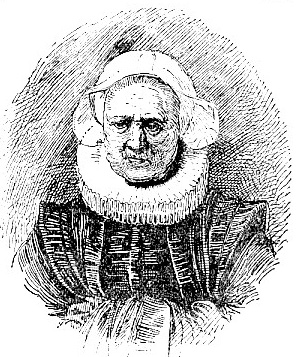 Fig. 33 -- Portrait of an Old Woman, by Rembrandt. (National Gallery.)



Terburg, Gerhard Dou (Douw), and Wouwerman had more sense of beauty, and worked with the most miniature-like delicacy.

Another school excelled in landscape, especially Ryusdael and Hobbema (see figs. 34 and 35).



Fig. 34 -- Landscape, by Ruysdael. (National Gallery.)





Fig. 35 -- View of Middelharnis in Holland, by Hobbema. (National Gallery.)



Vandevelde was remarkable for his sea-pieces, and Paul Potter for quiet pastoral scenes with exquisitely painted cattle.

Throughout the 17th century the painters of the Dutch school far outnumbered those of any other, and many of them reached a very fair average of skill.





Read the rest of this article:
Schools of Painting - Table of Contents