1902 Encyclopedia > Schools of Painting > British School of Painting
Schools of Painting
(Part 14)


British School of Painting

The modern British school (Footnote 441-2) begins with the painters of miniature portraits in the 16th and 17th centuries, among whom the earliest were Nicholas Hilliard and Isaac Oliver, artists of some note in the reign of Elizabeth. Many very beautiful miniatures were produced by then and by the younger Peter Oliver, who rose into celebrity under the Commonwealth.

Other able portrait painters of the 17th century were the Scotch Jamesone, a pupil of Rubens, William Dobson, a pupil of Vandyck, (Footnote 441-3) and Samuel Cooper; but the chief court painters after the Restoration were the Flemish Sir Peter Lely and Sir Godfrey Kneller, whose influence on art in England was disastrous.

The 18th century produced many painters of the highest merit, as Hogarth, who stands unrivalled as a caricaturist and moralist, Reynolds and his rival Gainsborough, notable among the chief portrait painters of the world (see figs. 40 and 41), and Richard Wilson, the founder of the English school of landscape, the chief artistic speciality of the country. The three brothers Smith of Chichester, Gainsborough, and later in the century John (Old) Crome of Norwich and James Ward, were all landscape painters of great ability.




Fig. 40 -- Portrait of Dr Johnson, by Reynolds. (National Gallery. A replica of this exists in Pembroke College College, Oxford.)





Fig. 41 -- Portrait of Mrs Siddons, by Gainsborough. (National Gallery.)



England has since the 18th century been specially fame for its school of watercolour painters, of which Paul Sandby was one of the founders; he was followed by Wheatley, Webber, Girtin, and Prout. Sir Henry Raeburn was a Scottish portrait painter of the highest rank (see fig. 42), but was far less admired in England than the very feeble Lawrence. Little can be said in favour of many of the most popular painters of that time, as West, Barry, Fuseli, Northcote, and Shee, who practiced what was considered the highest branches of art, such as historical painting.




Fig. 42 -- Portrait of Rev. Arch. Alison, by Sir H. Raeburn. (National Portrait Gallery.)



William Blake, in spite of his wonderful poetical and imaginative power, lived and died with very inadequate recognition.

To the first half of the 19th century belong Turner, the greatest of all landscape painters (see fig. 43), and his very able contemporaries Constable, J. J. Chalon, Copley Fielding, and Stanfield. Scotland produced two of the chief painters of this time -- Sir William Allan and Sir David Wilkie. Mulready was a fine draughtsman, skillful in composition, but weak in colour. Etty's scholastic drawing recalls the merits and faults of the Bolognese school, and he is frequently very fine in colour. Eastlake was weak in drawing and feeble in composition.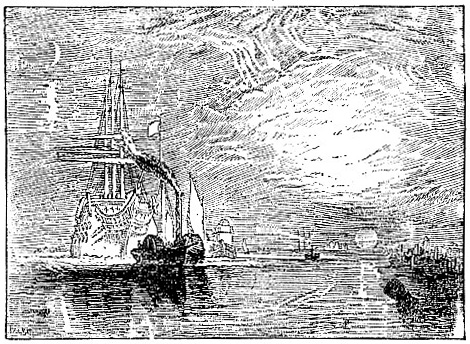 Fig. 43 -- The Temeraire towed to her last Moorage, by Turner. (National Gallery.)



Sir Edwin Landseer excelled in animal painting, especially in his rendering of the texture of hair, and fur, but was frequently rather harsh in colour and commonplace in motive.

David Roberts is worthy of note of his very clever watercolours of architectural scene, J. F. Lewis for his exquisitely finished Oriental subjects, and J.S. Raven for his grand and imaginative landscapes, which, however, are very little known.

Dante Gabriel Rossetti (see fig. 44), who died in 1882, was one of the chief painters of the century, both for the richness of his coloring and for his strong poetical imagination; he was one of the founders of the Pre-Raphaelite "brotherhood" (see ROSSETTI), whose rise, development, and widespread influence on painting in Britain have been the chief artistic events in this century, and have produced a few painters whose earnestness of purpose and originality of power give them a foremost and absolutely unique position in modern Europe.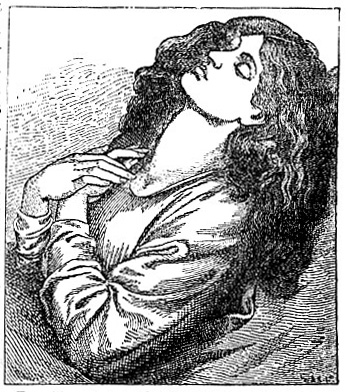 Fig. 44 -- Portrait, by Dante Gabriel Rossetti.